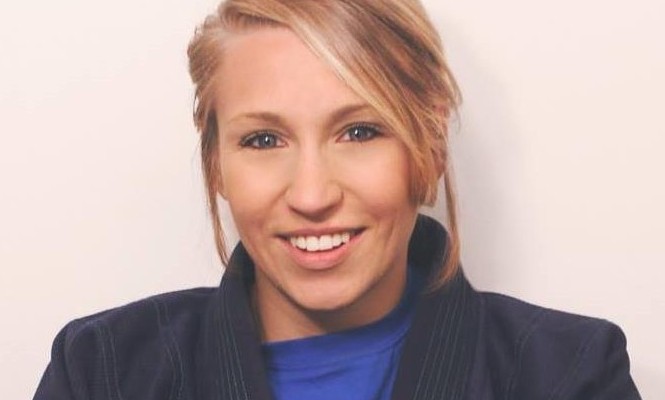 Alex Coleman
Alex began training in the Spring of 2013 shortly after accepting a position at a psychiatric hospital. She wanted to learn jiu jitsu as self defense but quickly fell in love with the sport for its other benefits: getting in shape and stress relief. During the summer of 2013 Alex participated in her first competition. Grappler's Quest, in Morristown, NJ where she won both her weight division and the absolute. After her first tournament Alex went on to compete in
Good Fight, WV State Games, Mission Submission , & ADCC where she has consistently placed first in her weight class and absolute; coming in second only once in Good Fight's absolute bracket. After a year of competing Alex was awarded her blue belt on May  29th, 2014. The day after she earned her blue belt she moved to Annapolis MD. While in Annapolis Alex trained at a few local gyms never finding a true "home." Eventually she found Ground Control Columbia where she has been training ever since.
During her time here at Ground Control Alex began competing again. So far shes participated in Good Fight Submission Only, NAGA, and IBJJF's New York Summer Open where she won her weight division and finished Second in absolute.
Alex plans on continuing to grow her Jiu Jitsu through regular training, teaching, and competition, her ultimate goal is to compete in next years IBJJF World Jiu Jitsu Championship.